Pre-Built Social Media Sales Website
Get a website that has been built to sell your social media services!  This would typically cost more than $1,000 to have done, but now you can get this for only $47.  Incredible!
About this website…
How Much Does A Typical Website Cost?
According to GoDaddy, a "simple" website will cost between $500 – $2000
How about we provide one for you for only $47 one time.  No ongoing fees or costs!  This is a $2,000 website…just look at all the features you are going to get…
13-Page Full Featured Website
Includes all pages needed to rank on Google
All custom graphics and images are included
Simple Set-up
Fully Customizable
Includes blog articles
Social Media Packages that match Social Oxygen
Host on your own domain or subdomain
Edit anything and everything!
Branded with your logo and company information
Ready to start selling social media immediately
No ongoing costs to keep the website, you own it! 

Time & Money
Aside from the cost of building a website, the time it takes is enormous.  It could be weeks or even months before you even see the first revision.  Not here!  You can have your entire website built and configured in about 20 minutes.  On your own servers!  We have short training videos for each step of the process!
Don't wait, get your $2,000 website now for only $47!
Website Features
Ready For Your Branding
A simple setup process puts all your branding in place so this represents your own company. Your logos are at the top and the bottom of every page on the website.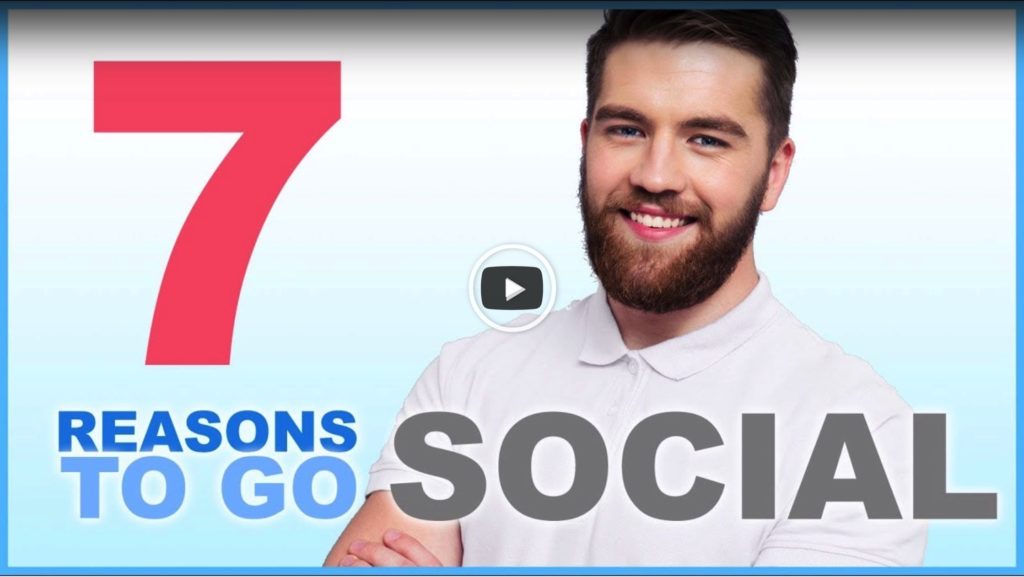 Professional Sales Video
Look like a million bucks with this professionally animated video with a spokesperson narrating this. This is placed right at the top on your front page of the website.  This video explains the importance of having a social media presence as well as the importance of you doing this for them.
We Cover Al The Channels
We introduce all the social media channels you can now publish to with your Social Oxygen Account. Whether it's Facebook, Twitter, Instagram, LinkedIn, Google My Business, Tumbler etc.. we have you covered here.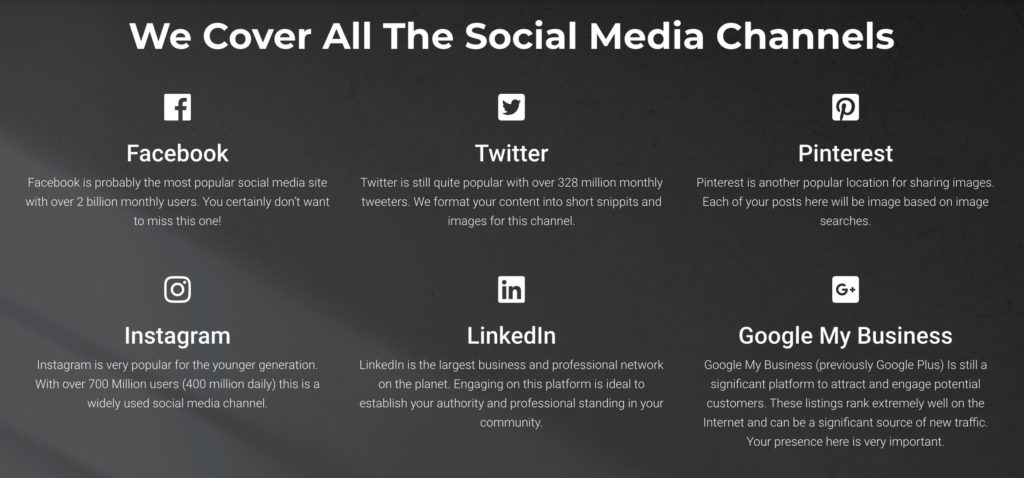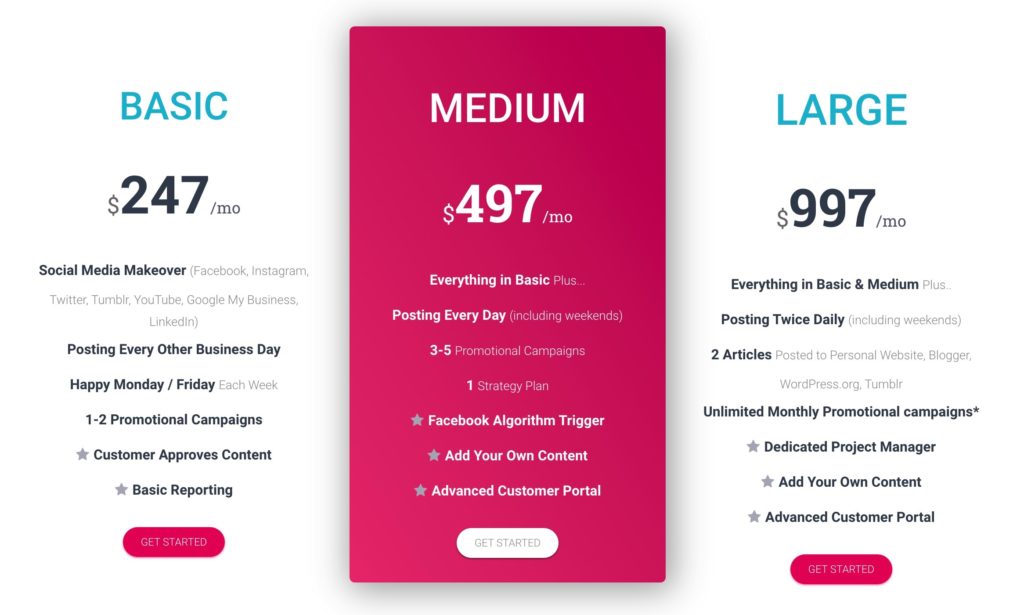 Sales Packages
Sales packages that perfectly match up with the 3 types of templates built into Social Oxygen.  Tweak them if you want, but they are good to go right out of the box.  This way your visitors will know how much to pay for your social media services!
Testimonials You Can Use
These people have left us excellent testimonials which you can use as long as you intend to have our social media writers write the content.  People love OUR social media, which means they will love YOUR social media!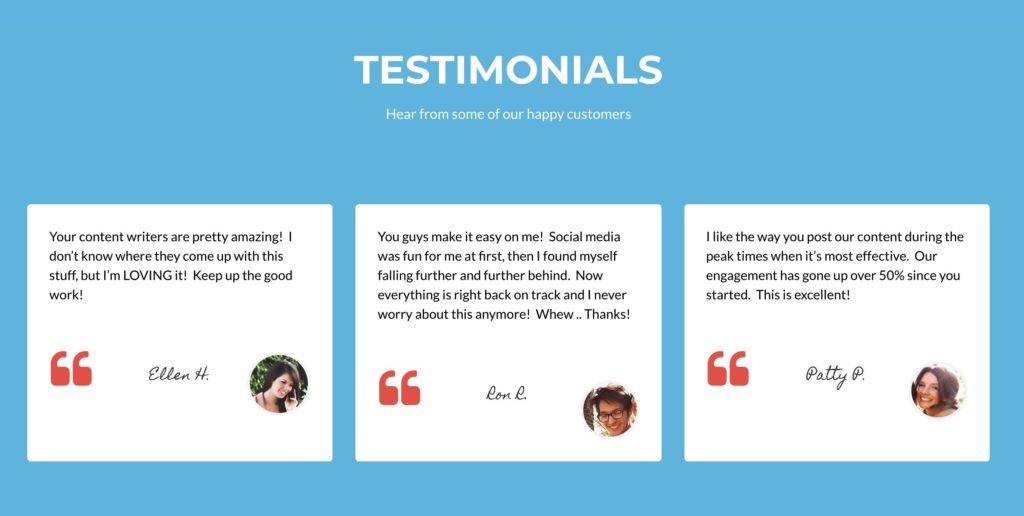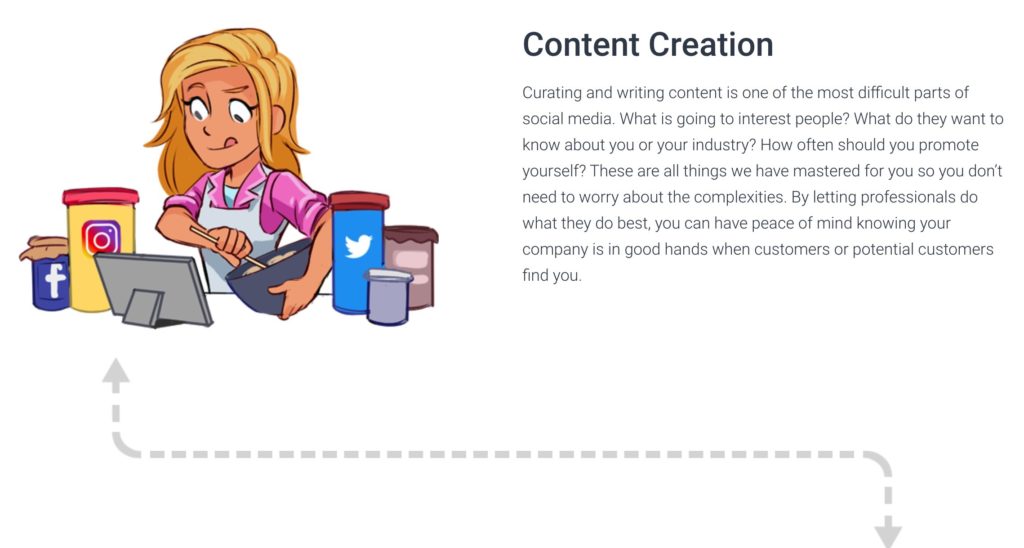 Services Page
On the "Services" page we explain everything they will get with your social media services.  Everything is illustrated with professional images that we have illustrated just for us.  Your potential customers will learn all about your social media business and want to buy from you!
FAQ's
Our customers usually ask the same types of questions. So, we put the most common FAQ's down to help them out. You can add your own FAQ's in this area as well. Simple and powerful!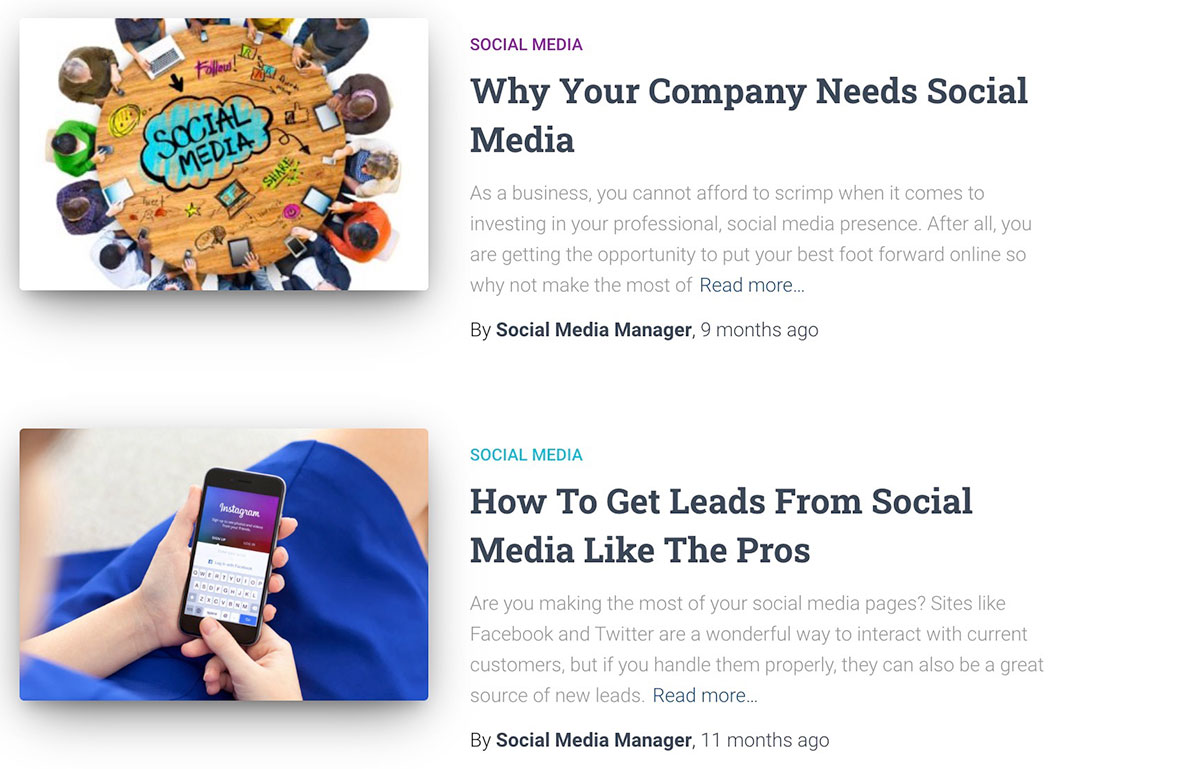 Pre-Written Blogs
We have written several blogs for your website so potential customers can learn more about why social media is important and how it can help their company.  Here are 2 of these blogs that you will get with this website.
About Us
You have a custom area that you can write your "About Us" to talk about your company to potential prospects.  This is a perfect location for your origin or transformation story.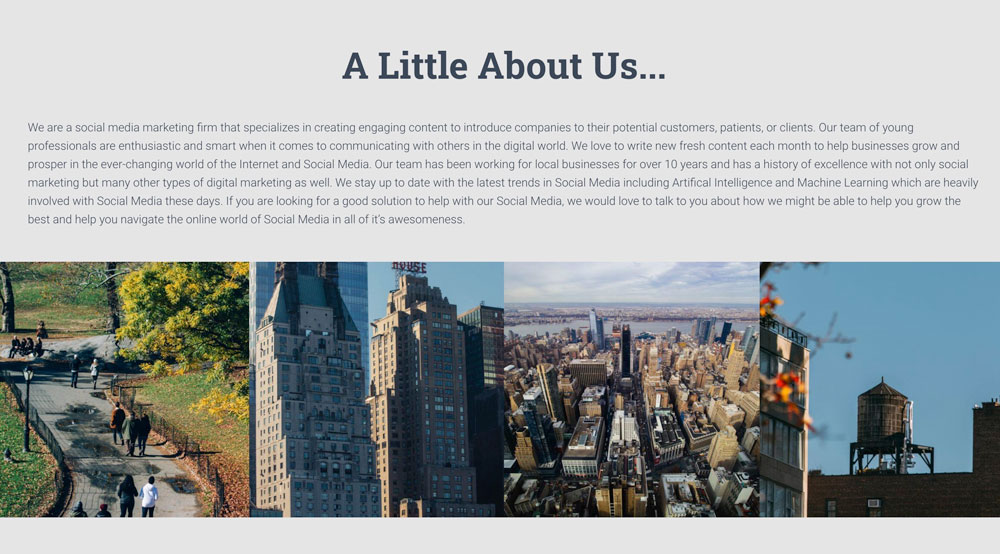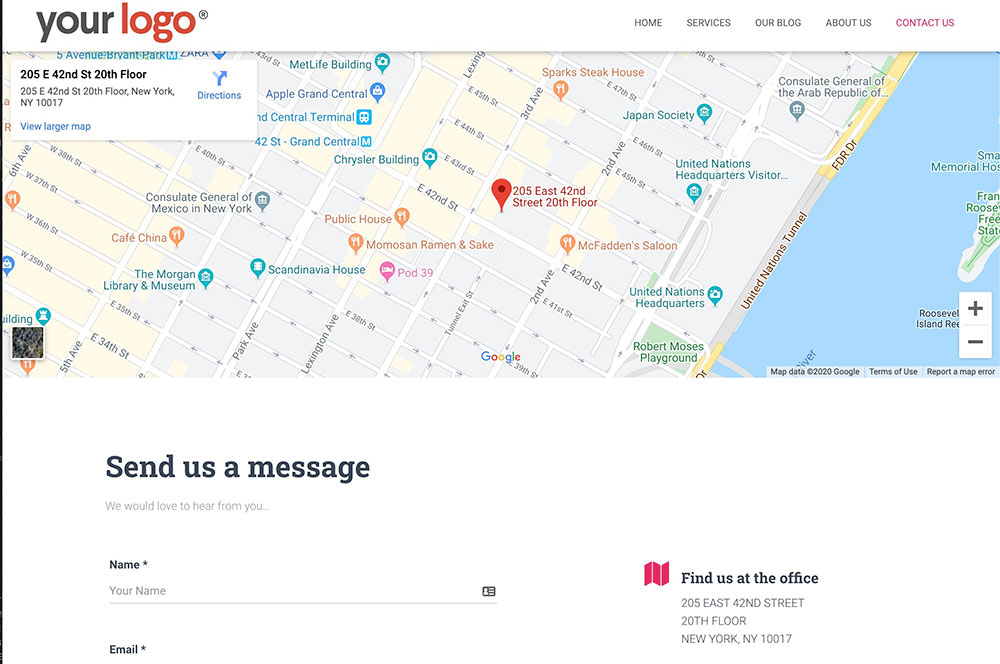 Contact Us
Of course you need a solid contact us page that contains all your contact information.  You have the ability to show a map as seen here, or not show a map of your office.  Here you will have your email, phone, and a form people can fill out to contact you about your social media services.
Edit Everything!
Even though we have built this for you, you are able to edit everything on the site.  This is a traditional WordPress website which allows you to modify anything in this website to customize it to whatever you need.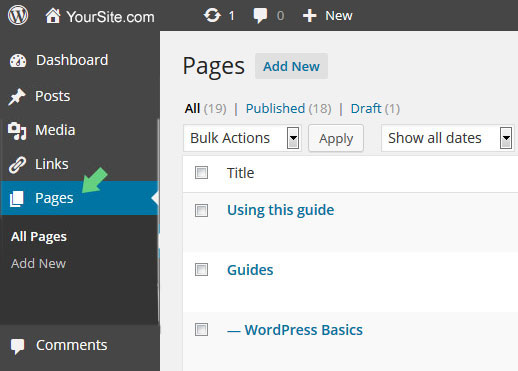 Host It On Your Own Domain!
Or perhaps on a subdomain of your existing website…
Cancellation & Refund Policy
Since we are offering non-tangible irrevocable goods, we do not issue refunds once the order is accomplished and the product is sent. As a customer, you are responsible for understanding this upon purchasing any item from our site. Please note there are no refunds for software charges.